By now I'm positively sure you've seen Jessica Simpson in a pair of high-rise jeans and tank-top during a performance where she looked…a little unflattering we could say. And although I feel bad saying that she looked a little chubby, because we're all human really, I do give her props for donning a pair of tight black leather pants right after the "mom jean fiasco".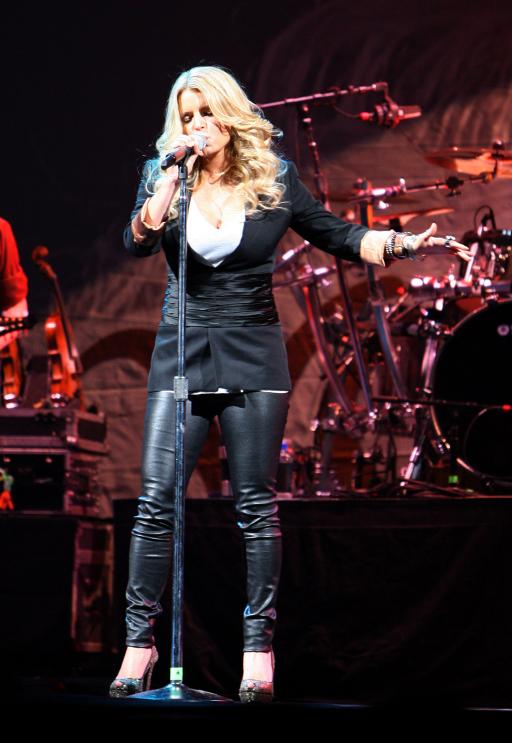 Jessica stepped out in a skin-tight pair of leather pants at a concert in Virginia yesterday. She looked a hundred times better than she did at the previous concert. with her leather pants l, a black cinched belt and a long cardigan-style jacket.
Now that the majority of the public sees Jessica as healthy looking rather than fat, she can actually stand tall and be proud of herself. I believe none of this would have happened if she had just chosen a different outfit. But oh well, we all make mistakes in the world of fashion after all!